VIVOBIOME
·
Head Office, London, UK
·
Hybrid Remote
Motion Effects Designer (Fixed term 3 month contractor)
We have a core belief that our toxic, sedentary lifestyles are making humans, and the planet, sick. So we're on a mission to change it.
We're a bunch of outsiders, dreamers, entrepreneurs, rebels and activists who fight for full regeneration of our people and planet. We move furiously fast in an ever-changing ecosystem, and we also fail fast, learn, get back up and try again. To thrive in this slightly crazy atmosphere, we're also a bunch of mates, doing cool things and supporting each other along the way.
Celebrating the outdoors isn't just something we talk about - when the seasons change we're out there to mark it. Exploring, sharing, workshopping, camping and enjoying local produce (and wine) is all part of it. Ideally you already love the natural world, or you are eager to get out there, learn and get involved. You'll be supported and encouraged all the way.
We are a footwear company, a health and wellbeing company, and an evolving bunch of activists. And we're searching for brilliant humans with exceptional skills and talent to help us make this dream into a reality.
Does the shoe fit? Read on…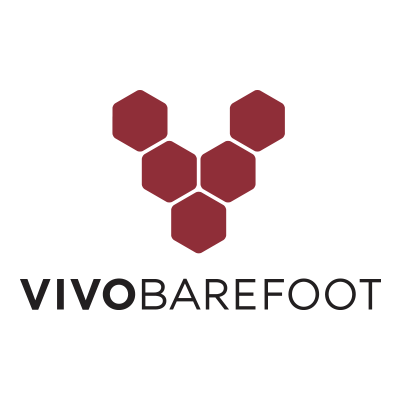 ---
VIVOBIOME by VIVOBAREFOOT is a radical scan-to-print vision for a circular system that reimagines how foot-wear should be designed and made. Made to order, made to measure, made locally and made to be remade. Do you want to be part of the future?
We at Vivobarefoot are looking for a talented Motion Effects Designer to join us for a short period of around 3 months and assist with the launch of a big and exciting project. You will be joining the VivoBiome team, and have the chance to work alongside a fun, knowledgeable, and engaging team of talented people with a variety of backgrounds. Ideally you will have advanced skills in Houdini and/or Blender and will help to drive high quality physics simulations alongside our in-house team and computational designers.


WHAT WE'D LOVE TO SEE FROM YOU
Team player: 'There isn't an 'I' in team but there are two in 'disruptive Innovation'. 
Ability to share the process and outputs with the in-house VivoBiome team and computational designers.
Ability to create inspiring visuals and end to end video that communicates clear narrative.
Expert in creating and manipulating custom 3D physics simulations (particle, fracture, etc.) in Houdini and/or Blender.
Knowledge of interoperability between software such as Houdini/Blender and Unreal Engine 5 (UE5).
Attention to detail and a design eye for rendering physics simulations (preferably on UE 5).
Ability to composite physics simulations with other software and create high quality polished video outputs.
Experience in Adobe Premiere and video editing for combining the above-mentioned simulations with text and other advertising cues.
Knowledge in Aftereffects, and high-quality animation polishing.
Environment, lighting, and foliage setups in Unreal Engine 5 for applying simulations in photo-realistic natural settings.
Experience in Unreal Engine's Blueprints and/or Niagra systems.
JUST IN CASE YOU WERE WONDERING..

This will be a 3 month contract role as a short-term worker as opposed to an in-house employee - please note our benefits package will not be applicable for this opportunity. 
Remote working is accepted, however ability to attend a few meetings in the UK would help but is not essential. 
Remuneration will be discussed based on interview and experience level. As this is an offer for a short-term worker (not a full-time employee), you will be required to use your own hardware.
Vivobarefoot believes that diversity is the essence of its ecosystem. We encourage  diversity of thought and believe that it enables creativity and innovation to flourish. Our mission is to create a fair and equitable workplace where people thrive and are empowered to become their true selves at work. We believe that feedback and fostering collaboration will allow employees to blaze new trails and enjoy every aspect of the Vivobarefoot community.

Every opportunity for recruiting a new member of the Vivobarefoot family should be an opportunity for us to introduce fresh perspectives, talent and skills into our community. Therefore, our commitment is to recruit  regardless of race, colour, nationality, religion, sexual orientation,  marital or parental status, national or social origin, gender identity,  age or any other characteristics protected by law. We look forward to walking this barefoot journey with you!
Department

Locations

Remote status

Hybrid Remote
VIVOBIOME
·
Head Office, London, UK
·
Hybrid Remote
Motion Effects Designer (Fixed term 3 month contractor)
Loading application form
Already working at Vivobarefoot?
Let's recruit together and find your next colleague.