 WHAT'S IT LIKE WORKING FOR US?
We have a core belief that our toxic, sedentary lifestyles are making humans, and the planet, sick. Thankfully, ingrained thinking can change – and people across the world are embracing natural connection; it all starts with freeing our feet. Last year we reached a turnover of £38 million, putting over 600,000 pairs of barefoot footwear onto people's feet across the globe. Our goal is to double in size over the next 3 years and dramatically expand regenerative process – true sustainability – across our value chain.

As a team, we're a bunch of outsiders, dreamers, entrepreneurs, rebels and activists who fight for full regeneration of our people and planet. We move furiously fast in an ever-changing ecosystem, and we also fail fast, learn, get back up and try again. To thrive in this slightly crazy atmosphere, we're also a bunch of mates, doing cool things and supporting each other along the way. Our coaching culture is something we are proud of, a way of 'showing up' in a mature, supportive and 'adult-adult' manner. We also self-manage our workload, which projects we get involved in depending on where we can make the most impact. We call this 'regenerative leadership'.
Vivobarefoot is proud to be a member of the B Corp™ family of better businesses, independently accredited to put purpose over profit for the benefit of people and planet alike. But for us, this is only the beginning.
To ensure that we walk our talk, we fund research into scientific study and support materials development, and our Livebarefoot Fund is central to our business – we channel a portion of our revenue into supporting grassroots, pioneering projects that reflect our overall mission and culture – you can find out more.
Celebrating the outdoors isn't just something we talk about - when the seasons change we're out there to mark it. Exploring, sharing, workshopping, team camp outs and enjoying local produce (and wine) is all part of it. Ideally you already love the natural world, or you are eager to get out there, learn and get involved. You'll be supported and encouraged all the way.
That's Vivobarefoot. Variously we are a footwear company, a health and wellbeing company, and an evolving bunch of activists. And we're searching for brilliant humans with exceptional skills and talent to help us make this dream into a reality.
Does that feel like you? Read on…
BAREFOOT BENEFITS
Live richly with a 25-day holiday allowance (pro rata), four additional days each year to volunteer, get outdoors or focus on your wellbeing, and a day off for your birthday (Even if it falls on a weekend!)

Learn new skills and broaden your horizons by using our generous professional allowance of £1,000 per year on courses and qualifications.

Embrace your hobbies and passions with our personal allowance of £1,000 per year. Vivo staff have enjoyed ice-skating sessions, pottery classes, art supplies and camping equipment. The world is your oyster ...

Enjoy a vibrant calendar of Vivobarefoot events, from celebrating our achievements at Equinox and Solstice gatherings to connecting and reflecting on multi-day retreats in the wild.

Receive three pairs of free Vivobarefoot shoes every season - twelve pairs annually! - ensuring you are always well stocked with barefoot footwear for life's adventures.

Prioritise your wellbeing by accepting our invitation to join fantastic healthcare and eyecare plans.
DON'T SEE ANYTHING ABOVE THAT RESONATES WITH YOU?
Be one step ahead of the crowd and receive tailored updates on future opportunities that might interest you!

Regeneration is Vivobarefoot's North Star, guiding our quest to reconnect with nature and fulfil our natural potential. With this in mind, we encourage one another to move more - to explore and collaborate freely in order to learn and improve. This means being proud outsiders: trusting our feet, more than the rules, to lead beyond our silos and comfort zones and into innovative spaces. And it requires that we are honest and open with each other, celebrating failures and welcoming feedback.
Does this sound like something you'd like to explore? You can read a more comprehensive page about our values, goals and commitments here.
We partner with Wild Human
Vivobarefoot x Wild Human created a series of experiences to take you back to your roots: learn to live wild in the Lake District. All profits from events go to The Livebarefoot Fund supporting rewilding experiences around the world.
January 2021
The newly evolved VMatrix is announced
The Vmatrix is our in-house product sustainability tool that scores all products on a seasonal basis, against six key sustainability KPIs. We use the VMatrix to score new products entering the range and to continuously improve our existing styles!
December 2020
Unfinished Business 1.0 is released
Vivo's first attempt at Integrated Reporting. We aimed to deliver a truly holistic, engaging view of the business, warts and all. In the absence of the community structures we've had in history where we grow up, learn from and are supported by the people around us, business now plays this role. Working at Vivobarefoot isn't just a 9-5, it's a place for you to live your best life. To thrive. Unfinished Business is a place where we celebrate all it means to be in that community, but to also reflect on what we can do better in the future.

September 2020
We certify as a B-Corp
As a certified B Corp, we joined a community of over 3,500 other businesses that meet the highest standards of verified social and environmental performance, public transparency, and legal accountability to balance profit and purpose.
July 2020
We launch ReVivo
Revivo is our groundbreaking recommerce site, where customers can purchase pre-loved ReConditioned Vivos, as well as returned and out-of-season stock at a lower price, keeping thousands of Vivos out of landfill. It also provides a repairs service, which allows customers to keep their Vivos for longer, and a Take Back programme.
2019
500k pairs sold worldwide & hit £25m+ in sales
July 2020
The LBF launches
The Livebarefoot Fund is Vivobarefoot's in-house impact fund for the incubation and deployment of programmes driving research, innovation and action in footwear, experiences and community engagement. The LBF collaborates with research and innovation centres, social businesses, activists, NGOs and indigenous communities for human and planetary health.
November 2019
We partner with The Happiness Index
We joined forces with The Happiness Index to help monitor the satisfaction of our staff through carefully thought-out surveys and engagement tools.
Autumn/Winter 2018
We launch the Magna
November 2018
We partner with OtillO
We partnered with ÖTILLÖ to bring Swimrun to the world. Swimrun connects wild swimming and trail running in some of the world's most beautiful – and wild! – locations. An exhilarating combination of endurance sport with breath-taking (sometimes literally!) nature exploration. We've created a 3 different models of Swimrun footwear since the collaboration began.
November 2018
Ross Edgely swims around the UK
Ross became the first person to swim around mainland Great Britain. He spent 157 days at sea propelled only by muscle power, taking only 6 hour breaks on a boat between each swim. We have worked with Ross for a number of years, including his to sea to summit recovery where Vivo coaches helped rehab and strength his feet after his time at sea.
2017
Our factory in Ethiopia opens
In 2017 we launched a production line in Addis Ababa, training and employing local shoemakers, technicians and managers. Since then, our footwear made in Ethiopia has generated over $2 million in wages and provided 18,000 children with an education.
Spring/Summer 2017
We launch the Ultra Bloom
Autumn/Winter 2016
We launch the Primus Lite
2016
Our Prague store opens
We proudly opened the doors to our first concept store in the Czech Republic.
Autumn/Winter 2015
We launch the Tracker
2015
We partner with the FFF
The FFF (Future Footwear Foundation)'s overarching aim is to develop footwear that is sustainable for the environment and the body by establishing a (mostly virtual) future-footwear centre serving as an cross-disciplinary hub for interaction between artisans, academics and businesses such as ourselves here at Vivobarefoot. In 2018 we celebrated the launch of Barefoot Cobblers, a book by FFF, marking a milestone in biomechanics and anthropological design research.
2012
Vivobarefoot is founded
Founded in 2012 by two seventh-generation cobblers, Galahad and Asher Clark, Vivobarefoot creates barefoot footwear and encourages connection to nature. We weave cutting-edge technology, ancient wisdom and the natural world into a new business as usual. From our barefoot shoes to our recommerce platform and in-house incubation hub for social and environmental initiatives, everything we do aspires to improve human and planetary health by reconnecting us with nature. Whether you explore mountain terrain or dance in the urban jungle, we invite you to move naturally and feel more. Welcome to the joyful revolution.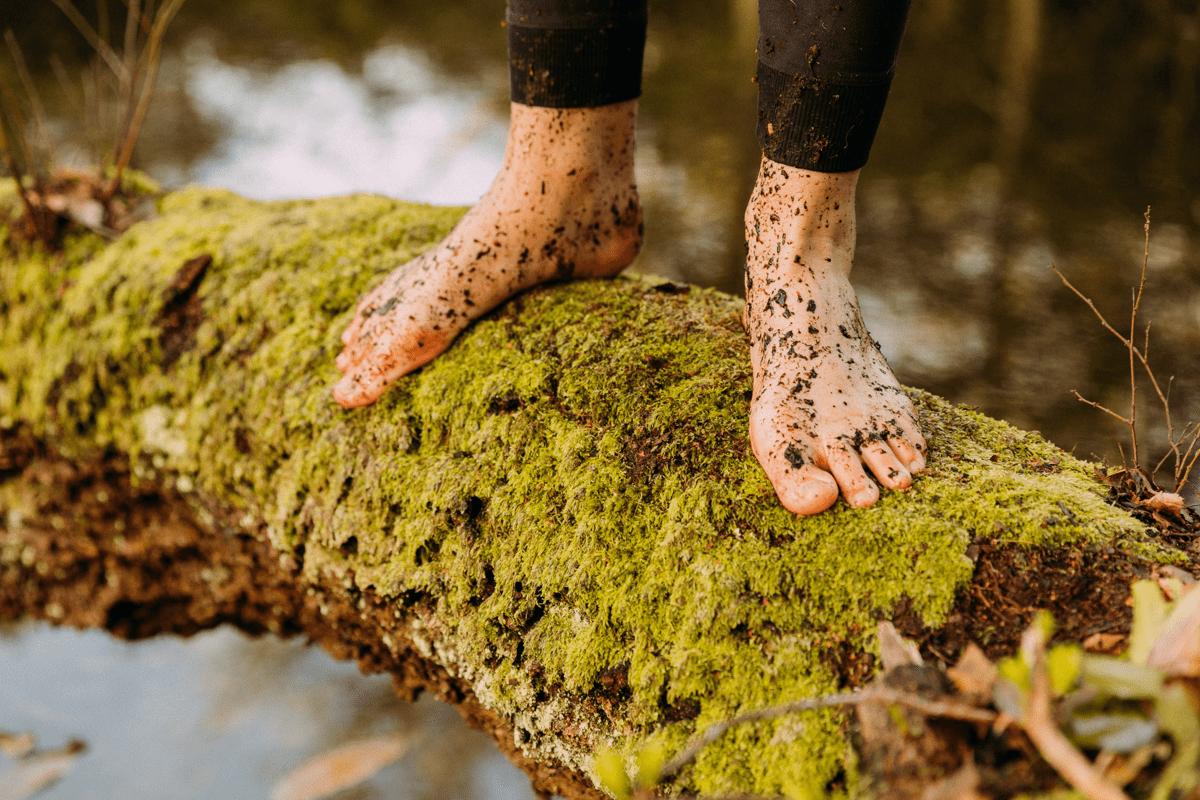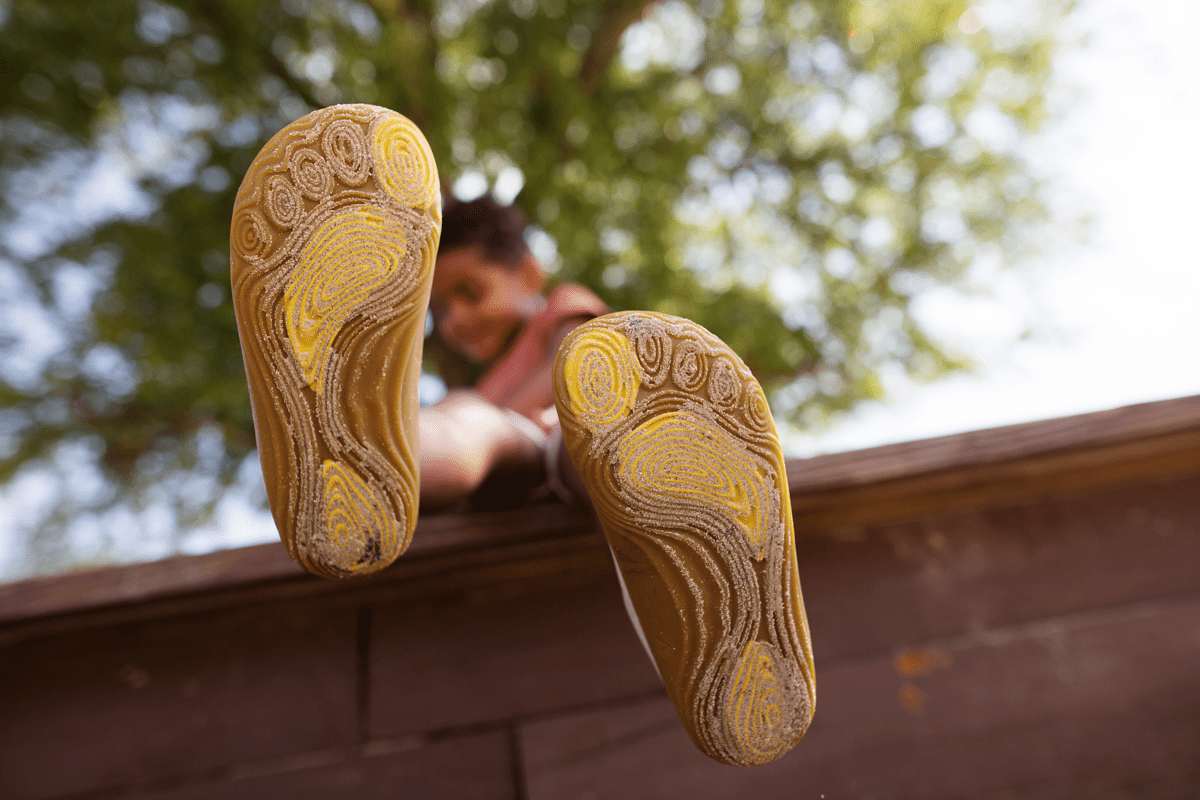 The thing I love best about Vivobarefoot is the sense of opportunity in everything I do. I am constantly challenged to move out of my comfort zone and to try things I didn't think I was capable of. Sometimes I'm not! But there is still a sense of journey involved without a feeling of failure. We learn from our mistakes and working at Vivobarefoot has been a broad education. If you like fast-paced but supported working, if you want to work for a company that is striving to live up to its values and if you want to work somewhere with a bunch of other good eggs, come and join our family.

Damian

Proprioceptor | Living Barefoot since 2006
WHAT HAVE WE BEEN UP TO RECENTLY?
Already working at Vivobarefoot?
Let's recruit together and find your next colleague.